2016 Annual Meeting
John Fisher was recognized for receiving an award from the Federation of Genealogical Societies, an international association, for his lifelong contributions to Vermont genealogy. John was made a lifetime member last spring for his work on the 54 volumes of Parish Books.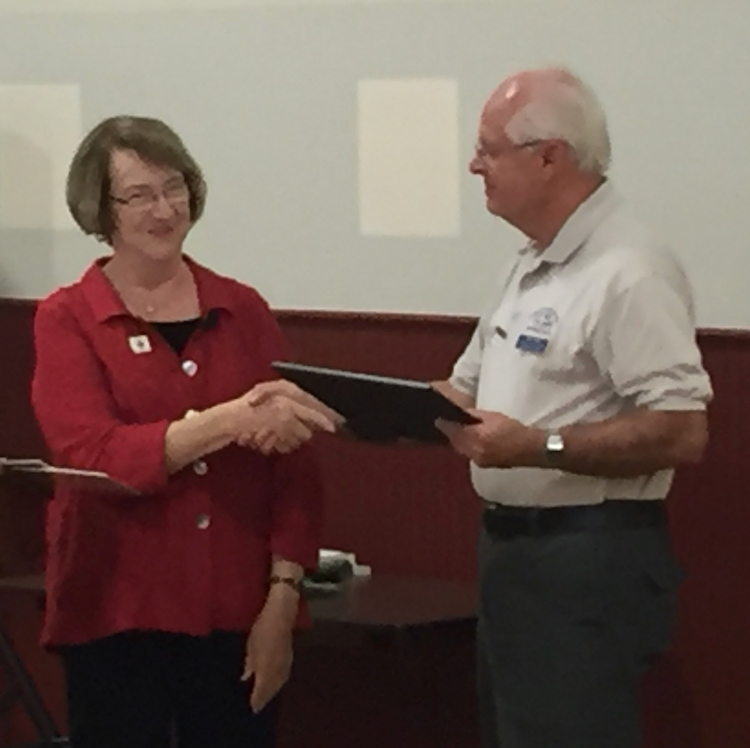 Janet Allard was recognized for her many years of service including 14 years on the Board of Directors with 7 of those years as Vice-President. She is also our librarian, one of our two designated researchers and she is constantly helping new members & visitors utilize our books, journals and online resources.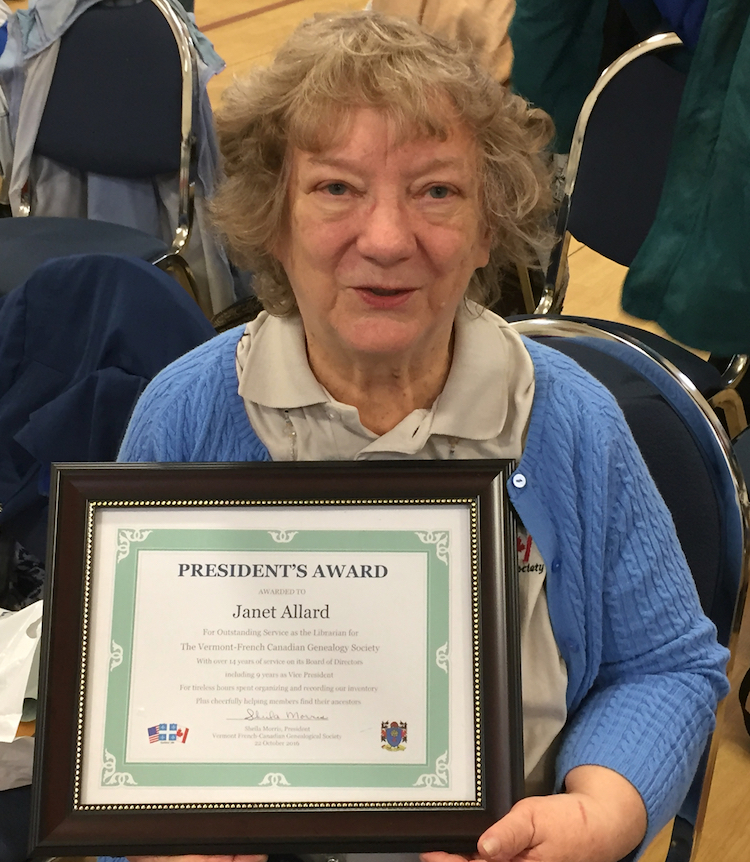 William Craig was recognized for the following:
Outstanding Service and Leadership
Creating the Vermont Genealogy Library Website (https://www.vtgenlib.org/)
Hand-Crafting the Computer Room Desks
Setting Up Efficient & Quick Internet Service
Organizing Our Booth at Quechee Highland Festival
Many Donations Including an IBM Laptop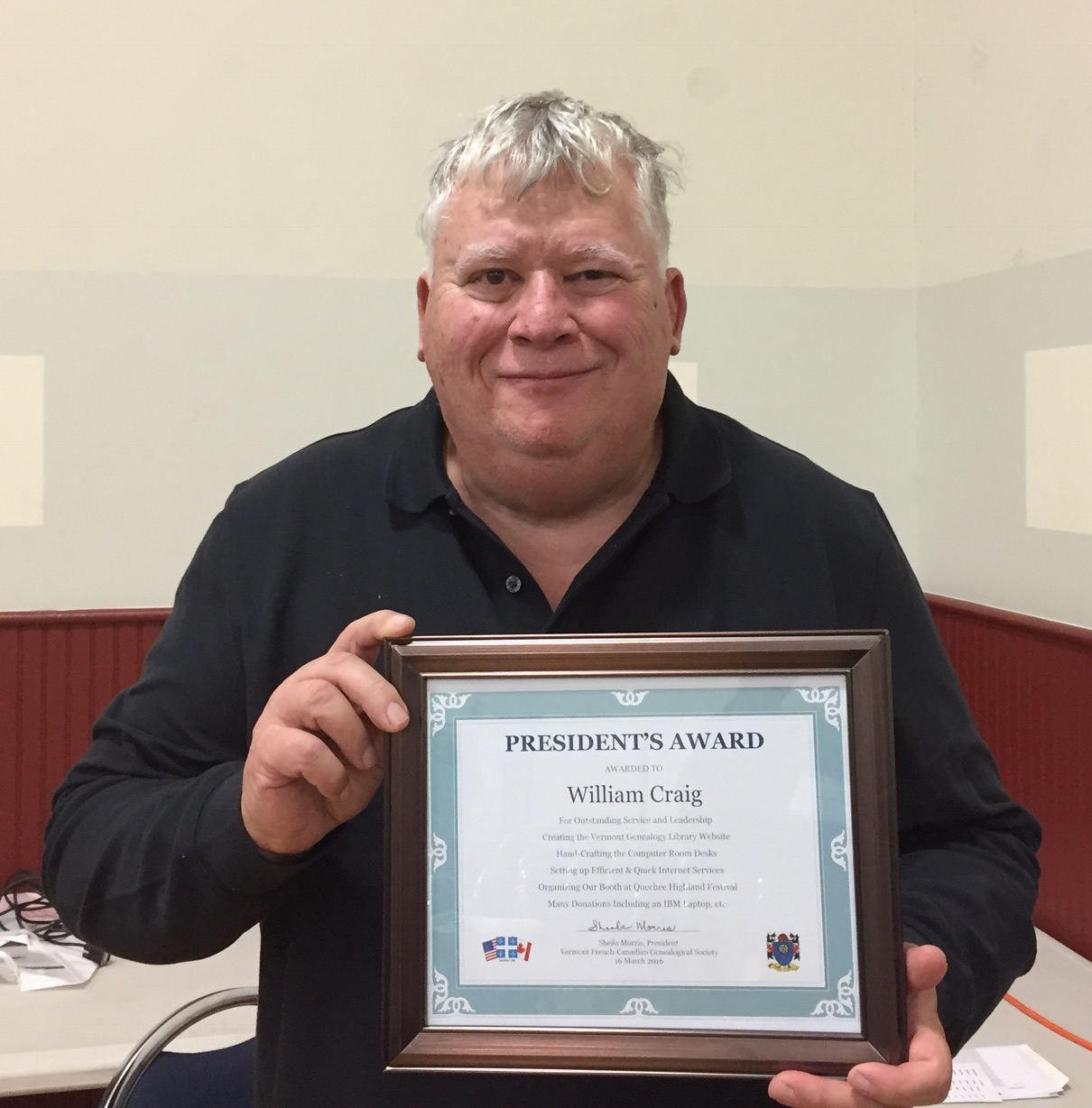 Page Last Modified: June 29, 2017 15:06:32.